P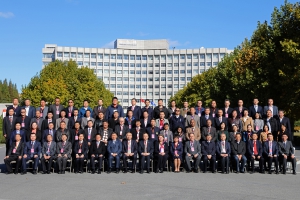 rof. Dr. Vadym Zakharchenko, Vice-Rector for Scientific and Pedagogical Affair of National University «Odessa Maritime Academy» participated in the 2nd Dalian Maritime University International Conference on Maritime Education and Training at Dalian Maritime University (Dalian, the People's Republic of China) from 27 till 28 October, 2018. The them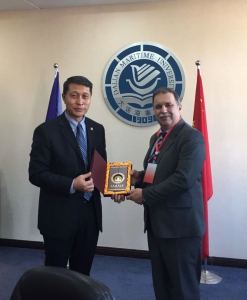 e of the conference was «Rising to the Challenges: Smart ships and MET».
Vadym Zakharchenko delivered a report on «Maritime Education and Training of Seafarers in Ukraine».
The conference was attended by the representatives of Ministry of Transport of the People's Republic of China, the International Maritime Organization (IMO), maritime educational institutions of the PRC, maritime agencies as well as other educational institutions of Pakistan, Japan, Bangladesh, Indonesia and Thailand.

In the framework of the conference, Professor Zakharchenko V.M. held a meeting with the Vice President and the representatives of the International Cooperation and Exchange Office of the Dalian Maritime University.
In the course of negotiations, issues for further cooperation between the universities were discussed.